Check out the feedback our satisfied customers have left!
Customers, Paul and Barbara Coleman, had this to say:
"Larry and Crew,
I just wanted to drop you a line about our trailer.  It is wonderful – not great!!!  We are really enjoying working in it.  The state inspector was really impressed 🙂  We love it!!!"
Customer, Basir Ahadi, had this to say:
"I am happy to say we passed the inspection for Arlington County (they are not easy). As the inspector walked in to the truck, he said 'nice work, this is one of the best ones I have seen.'  Just like you said in your website."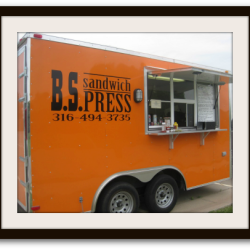 Customer, Jodi Buchanan, had this to say:
"My brother and I wanted to be part of the mobile restaurant craze.  We started looking at purchasing a food truck, but the new ones were way too expensive and the used trucks were mostly just scary!
While we were surfing the internet one day, we came across Advanced Concession Trailers. We loved the bright clean look of the trailers and were especially excited that it could be customized to meet our business' unique needs.
As first time business owners, we were very green, but the fine people at ACT walked us through everything with unbelievable southern hospitality!  They took care of researching all of our state's requirements and codes so that we would be in compliance from day one.
On top of all the great customer service, the final product is stellar!  The trailer is a beauty!  In fact, our health inspector said it is the nicest trailer she has ever seen.
Our first few weeks of being in business have been very promising.  We hope to be in position to expand within a year and we will definitely order our next "mobile restaurant" from Advanced Concession Trailers!"
–